At Vale Firelogs we are rewriting the script and leading from the front when it comes to sustainable firewood production.
We see sustainability as a necessity. It is our privilege to protect this planet and to pass it onto future generations in a better condition than we inherited. In an effort to communicate to you, our customers, to keep you up to date with every step, process, and sustainable ambition we implement we created this page.
Every tree surgeon that sources our logs is licensed by the Forestry Commission.
All of the logs you'll find at Vale Firelogs have been sourced from British Woodland.
We take pride in selling sustainable log bags that are sourced from accredited local suppliers. The species of wood that we source includes Ash, Beech and Oak. We do not target specific wood species for the purpose of sustainability.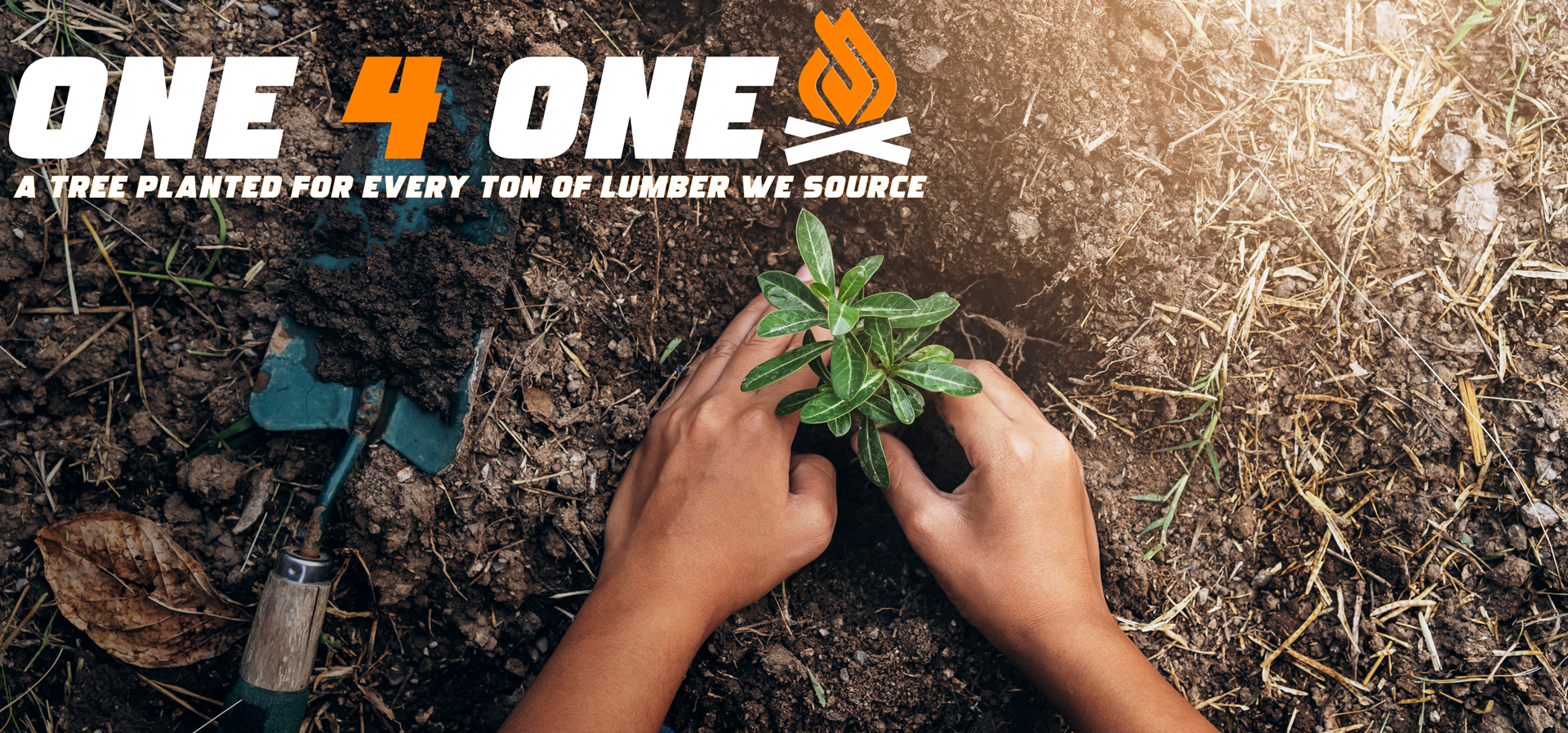 We believe that our customers should know exactly where our wood comes from and how it's processed.  We aim to tell each customer with every order to provide an exact location of the source of their firewood.
We have implemented the Vale Firelogs checklist to identify to us and you the best suppliers of local lumber, to prevent any negative impact on our environment.
OUR COMMITMENT
The source of the logs is stated on the product (British origin). Moisture content of less than 20%.
The log length is stated and controlled. Stacked' volume or 'loose fill'.
OUR PROCESS | OUR KILN
We have invested heavily along with the Welsh Government in the development and build of our state-of-the-art kiln.
Our kiln is a large chamber powered by hot air from its biomass boiler which is a renewable resource of wood chip fuel. We can dry up to 48m3 of logs in any one batch taking less than 48 hours to dry well below 20% to comply with the UK's clean air act. We control the temperature internally by a venting system. This only omits steam. Furthermore, our kiln has been complemented by the Forestry Commission on its simplistic efficient operation and has received full operational certification.